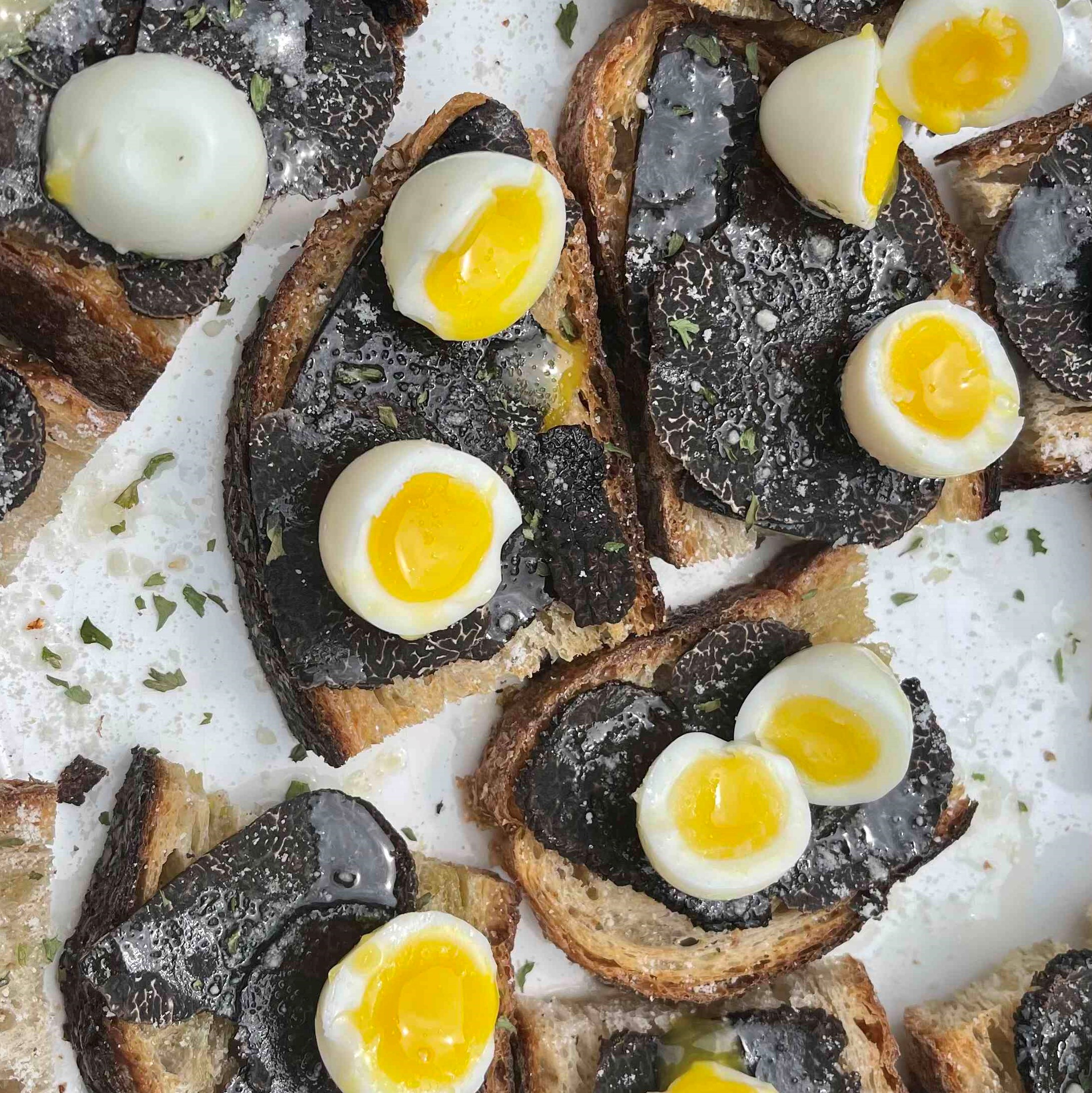 Quail Eggs & Truffle
INGREDIENTS
- Bread (peasant, rye, or country bread)
DIRECTIONS
Thinly slice bread and toast until golden brown.

Spread black truffle butter on the toast.
Place thinly sliced black winter truffles atop the butter.
Place quail eggs in boiling water for 2 minutes. Remove from water and peel carefully. The white should be done, the yolk should be runny.
Cut the eggs in half and place atop the sliced truffles.
Final touch, add a few drops of black truffle oil and sprinkle with parmesan cheese.