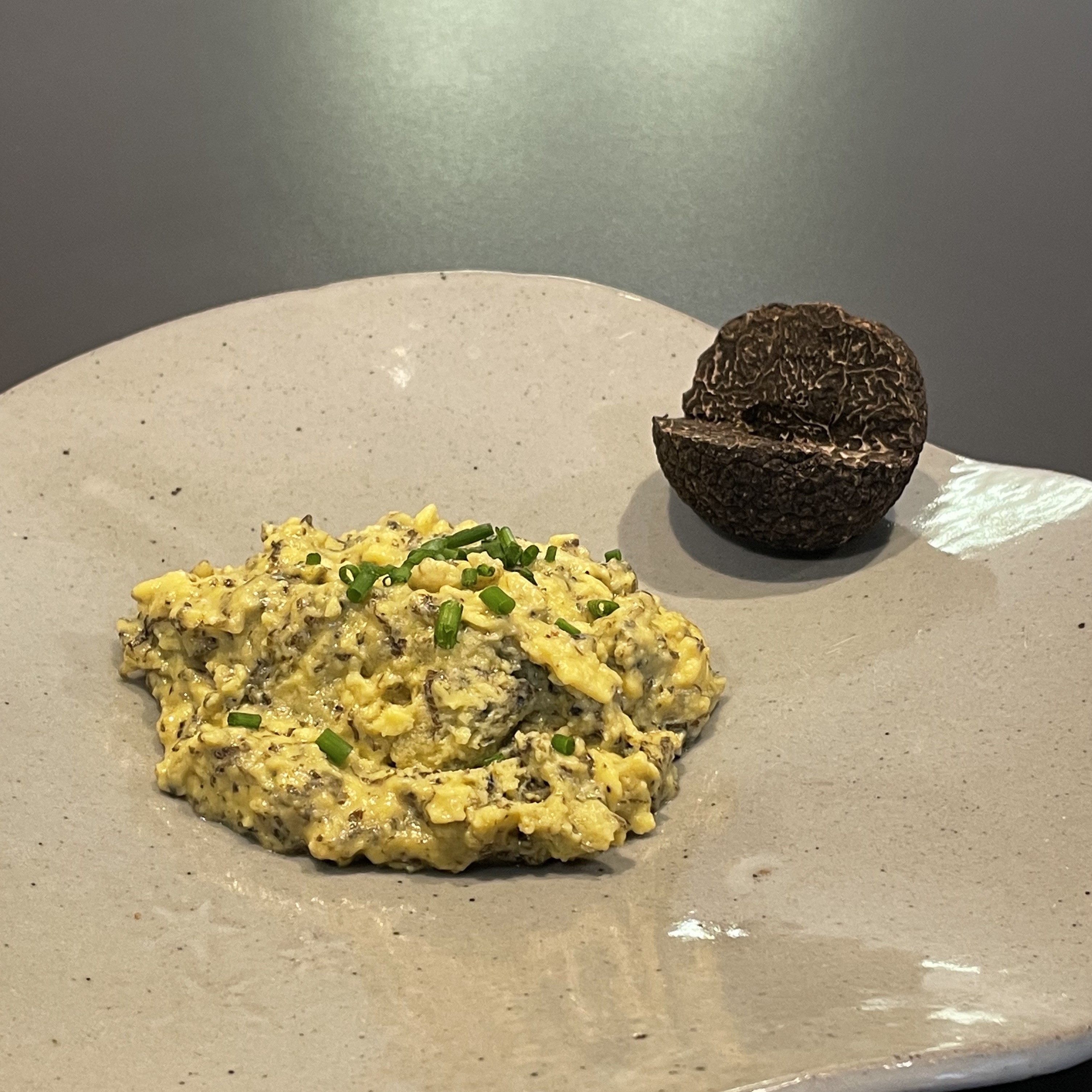 Truffle Scrambled Eggs
DIRECTIONS
- In a bowl, crack the eggs and combine with the Black Truffle Butter, salt, and pepper.
- Set up a double boiler. To do so, bring a pot of water to simmer and place a heat proof bowl above the water.
- Poor the preparation into the heat proof bowl and stir the eggs continuously for 10/15 minutes. Add a tablespoon of crème fraiche and grate half and ounce of Black Winter Truffle inside the preparation.
- The eggs are done when they begin to set but are still creamy and loose.
- Serve the eggs on a plate. Season with salt as needed and top with some chives.
Serve immediately and enjoy!